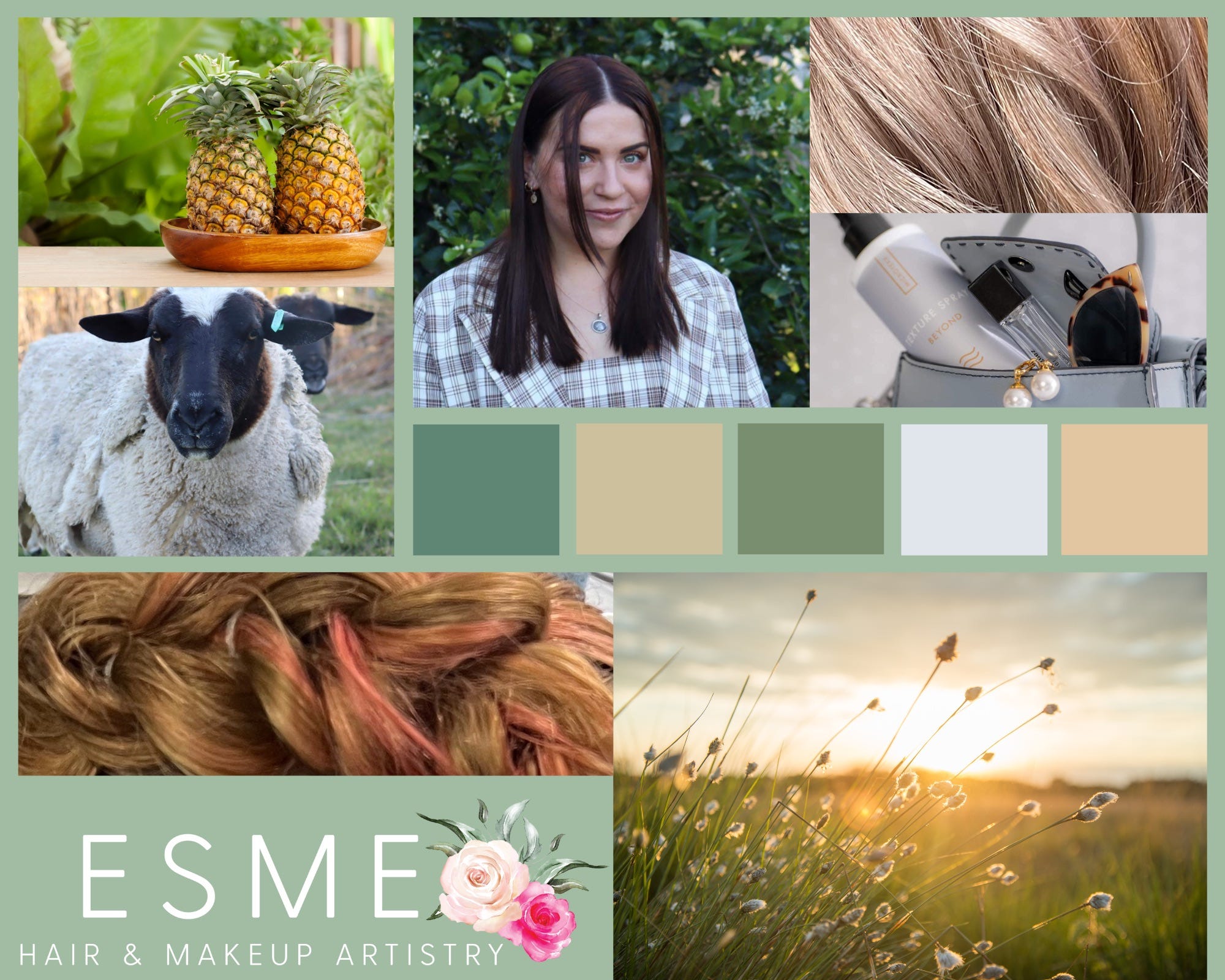 Every business has a tale to tell. And our story so far has been anything but ordinary!
Esme Hair was founded by Cassie in 2018 after the sale of her successful mobile bridal business.
It was a much needed change to accommodate her growing family and their lifestyle. Taking the leap to build a brand new business from scratch and create your dream salon is daunting but one she took on with enthusiasm.

Then of course in 2020 hit. Cassie worked around her husbands roster as the kids were all learning from home due to Covid-19 pandemic. During that time we learnt to be flexible and resilient. Opening our online store and making adjustments to the salon to ensure everyone was safe!

Esme Hair grew rapidly from there and we have had been blessed to have some amazing team members join us to help service growing demand. When our Esme Fam grew we knew we needed extra space. Luckily Cadan Construction was there to once again, to see our vision and create this unique and stunning salon space that we are in today!

Cassie, the owner and senior stylist of Esme Hair Salon, boasts an impressive portfolio of skills and accomplishments. With over two decades of experience in the hairdressing industry, Cassie has established herself as an expert colorist, makeup artist, and educator/mentor. Her exceptional talent and dedication have earned her recognition through publication and multiple awards.
Cassie takes a personalized approach to her craft, taking the time to understand each client's unique needs and desires. She is not only reliable and friendly but also passionate about empowering other women. Whether you're in need of a quick touch-up or looking to make a grand entrance as a bride, Cassie is committed to making you look and feel your absolute best.
In addition to her salon services, Cassie offers exclusive hair, makeup, and self-love workshops where she eagerly shares her tips and tricks. Regardless of why you visit Esme Hair Salon, Cassie will make sure you leave feeling like a million dollars.
Appetizers
Start with something delicious.
Mains
Fine produce, freshly prepared.
Desserts
A little bit of what you fancy.